I've always said that what is on top of the table is just as much a part of decor as the table itself! Entertaining can be so overwhelming to the point that it just stresses you out {or maybe that's just me?!}
Courtney, from
A Thoughtful Place
, is sharing 5 gems of advice when it comes to
entertaining
. She is
extremely
talented in all things decor. So listen up, she knows what she's doing!
Hi there! I am so excited to be guest posting today. I absolutely love to entertain. I grew up with a mom who loved it as well and always worked very hard to make things look beautiful. My husband and I love to invite friends and family over, but we also really commit to enjoying ourselves as well. We never want the "stress" of hosting to get in the way of having a great time. So I am sharing a few tips today that help us truly enjoy our gatherings.
Tip #1: Baby Steps
I always plan out the party and make a list of what needs to be done. That might include purchasing the ingredients, making a centerpiece, planning the specialty drink, etc. I start five or six days before the function doing one thing on my list. I refuse to get crazy in the process so taking baby steps ensures it all gets done.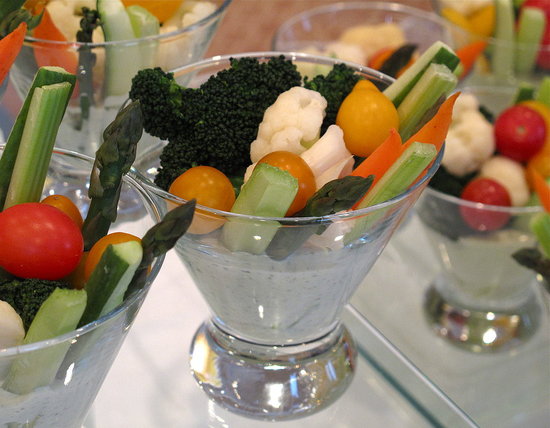 Tip #2: Keep Your Color Scheme Simple
It's important to choose a color scheme and stick to it. Two or three colors max. Or you can pick one color such as pink and use three different shades of it. There is something very chic about a monochromatic color scheme. When you pick just a couple of colors and incorporate it throughout the entertaining space, it makes it look like a lot more effort went into it!
Tip #3: Keep it Personal
Do at least one thing to make it personal. Guests feel special if they see there name some where. You can do this with place cards or with personalized drink tags. It literally takes five minutes to do, but changes the tone of the party.
Tip #4: Do What You Can
You don't need to go crazy to make a nice event. If you are super busy and don't like to cook . . . no problem. Pick up fixings for a taco bar and put everything in cute bowls. Don't try to be someone you are not. You won't enjoy it. For instance, I love a great cupcake and love to decorate them. But I don't make them from scratch. I don't really bake and I spend my time elsewhere.
Tip #5: Get Ready Early
My husband and I always pretend the party starts 30 minutes before it really does. We get ready, turn on all of the lights and enjoy a cocktail and the space before guests arrive. It's almost like a mini date night and time to connect and simmer down before it's time to open the door.
I hope some of these little tips help. I think the most important thing to remember is that the guests don't care about the little things as much as you do. The important thing is to open your home and enjoy. I would rather keep it simple and do it than to be overwhelmed and never enjoy having friends and family over. Thanks for letting me hang out here today! Cheers!
A big thank you to Courtney for sharing her talents with us!