It's only going to be playing in selected theaters
so hopefully it's hitting a town near you!
I've always had a slight obsession with this couple. I'll never forget my history of design teacher saying "aren't they just so cute together?" like they belonged on the cover of People. She liked being in the know on all of the breakups and makeups of designers even in the 60's...
Then I fell in love with the furniture. It makes me beyond happy to see it all over the place today!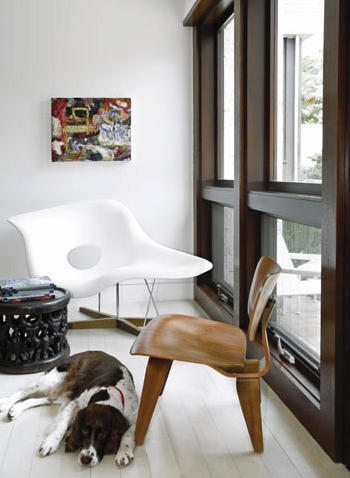 {I love my Eames chair! Even if it is a replica...}